John Robinson
Car Medic TECHNICIAN
Workshop based repairs, located at: 7 Back Goldspink Lane
Sandyford, Newcastle
NE2 1NU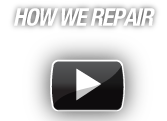 Mobile Car Repairs Newcastle Upon Tyne
Alloy wheel refurb
Bumper repairs
Car body repairs
Tyre Medic
What Our Customers Say
"Thanks James car looks amazing! Brilliant job"
Johnny - Newcastle
"PLASTI DIP @ Car Medic Newcastle. Prices start from just £350 for a full colour change "
James Car Medic
"10% off your first repair when you 'like' the Car Medic Newcastle Facebook page"
James Car Medic
"Thanks for the excellent work yesterday I will pass the positive feedback on and recommend you to people looking for the work"
Kevin - Newcastle
"I did not expect you could get my BMW looking so good, thank you"
Mark - Newcastle