John Robinson
Car Medic TECHNICIAN
Workshop based repairs, located at: 7 Back Goldspink Lane
Sandyford, Newcastle
NE2 1NU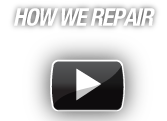 Mobile Car Repairs Newcastle Upon Tyne
Alloy wheel refurb
Bumper repairs
Car body repairs
Tyre Medic
What Our Customers Say
"PLASTI DIP @ Car Medic Newcastle. Prices start from just £350 for a full colour change "
James Car Medic
"Thanks for the excellent work yesterday I will pass the positive feedback on and recommend you to people looking for the work"
Kevin - Newcastle
"I did not expect you could get my BMW looking so good, thank you"
Mark - Newcastle
"10% off your first repair when you 'like' the Car Medic Newcastle Facebook page"
James Car Medic
"Thanks James car looks amazing! Brilliant job"
Johnny - Newcastle